Six Seasonings with Surprising Payoffs
by Amber Lanier Nagle
Spices add a punch of extra flavor to our favorite dishes, but they also possess proven health and wellness properties. From regulating blood sugar to reducing inflammation to helping control appetite, behold the magnificent six.
Garlic (Allium sativum)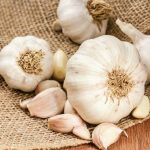 "There's a lot of evidence that suggests garlic supports heart health," says Rosalee de la Forêt, a clinical herbalist and author of Alchemy of Herbs: Transform Everyday Ingredients into Foods and Remedies that Heal. A study published in the European Journal of Clinical Nutrition tracked the blood pressure of 79 patients with uncontrolled hypertension and found that the mean systolic blood pressure of those consuming two 240-milligram capsules of aged garlic extract a day for 12 weeks significantly decreased compared to those taking one capsule or a placebo.
"Garlic may also reduce the duration and severity of colds and flu when taken at the onset of symptoms and each day afterwards," says de la Forêt, citing a study published in Clinical Nutrition. "I mince a clove and mix it with honey to make it easier to swallow."
Turmeric (Curcuma longa)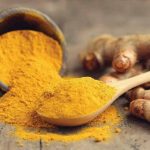 Dr. Lipi Roy, a clinical assistant professor at the New York University School of Medicine and blogger at SpicesForLifemd.com, considers turmeric the golden spice of life. "In addition to its role in Indian and Asian cuisine, turmeric is used in traditional Indian medicine to treat common ailments like stomach upset, ulcers, flatulence, arthritis, sprains, wounds and skin and eye infections," she says.
A study published in Oncogene concluded that curcumin (the active ingredient in turmeric) was a more potent anti-inflammatory agent than aspirin or ibuprofen. Try adding a little turmeric and ground black pepper to soups, salads and sauces.
Herbs are not spices although the term spice is sometimes used to encompass them all. An herb is the leaf of a plant when used in cooking. Spices can be buds, bark, roots, berries, seeds or any other part of a plant, and are often dried. ~mcCormick Science Institute
Black Pepper (Piper nigrum)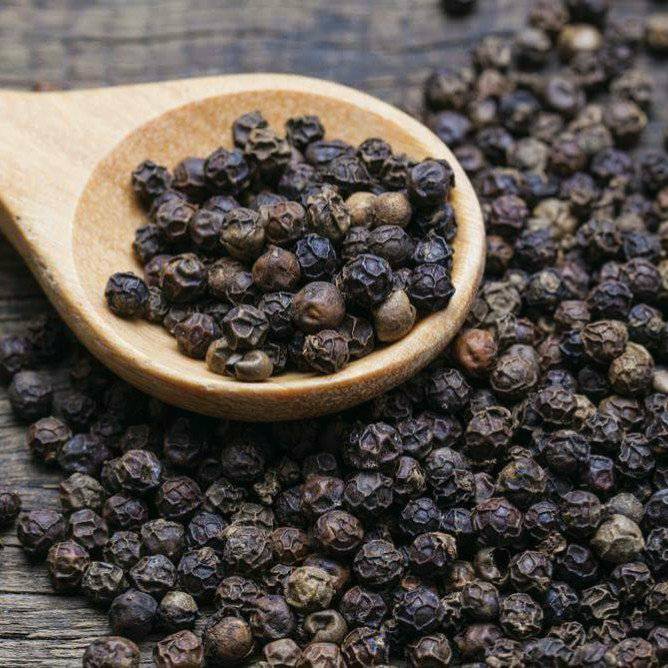 Used in India for 4,000 years, black pepper may be the most popular spice of our era. "Black pepper can increase the amount of nutrien
ts your body absorbs from other food and spices," says de la Forêt. A study published in Plant Medica concluded that subjects consuming a small amount (20 milligrams) of an extract of black pepper showed an increase of retained curcumin in their bodies. For maximum benefits, grind whole peppercorns directly onto food at mealtime.
Cinnamon (Cinnamomum cassia and Cinnamomum verum)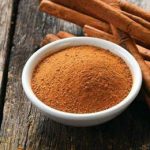 "One of cinnamon's super powers is that it may help regulate blood glucose in patients with Type 2 diabetes," Roy says. In a study published in Diabetic Medicine, subjects taking two grams of cinnamon daily for 12 weeks exhibited much better blood sugar control. Roy suggests sprinkling it on oatmeal, apples, pumpkin pie and brownies. Roast chicken flavored with cinnamon and other spices is another treat.
Ginger (Zingiber officinale)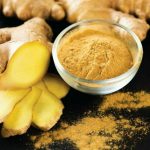 "Ginger is a rhizome people have traditionally used medicinally to help with digestive issues, including upset stomachs and nausea," says Karen Kennedy, of Concord, Ohio, a horticulturist and educator at the Herb Society of America.
In a study published in the World Journal of Gastroenterology, researchers concluded that gastric emptying and relief was more rapid after subjects with frequent or severe stomach upsets ingested 1.2 grams of ginger.
Ginger is also linked to increased circulation and reduced inflammation. A study published in Phytotherapy Research noted that this spice also worked in alleviating migraines equal to the pharmaceutical sumatriptan (Imitrex). According to a study in the journal Arthritis, it's an effective tool in the battle against rheumatoid arthritis.
Ginger adds a zing of healthy flavor to hot teas and stir-fried veggies such as broccoli, green beans, carrots or mushrooms.
Paprika (Capsicum annuum)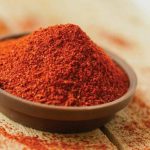 A common spice added to Hungarian, Portuguese, Spanish, Turkish and Indian cuisine, paprika is rich in natural carotenoids (the orangey pigment in many plants with antioxidant power) and capsaicin, both of which may decrease mortality from chronic illnesses.
Another benefit of this capsaicin containing spice is its ability to control appetite. In research published in the journal Physiology and Behavior, participants that consumed red pepper spice had a slightly higher core temperature and energy expenditure after a meal than the control group. The study further suggested that those that consumed capsaicin-containing spices like paprika ate fewer calories per day and had less interest in food.
"Paprika is a great salt alternative, too," says Roy. "Too oft en, people think they are craving salt, but they aren't. They are craving flavor, and paprika gives a nice kick to chili, salad, grilled cheese and so many other foods."
Amber Lanier Nagle is a freelance writer in Northwest Georgia (AmberNagle.com).
Image: Gayvoronskaya_Yana/Shutterstock.com